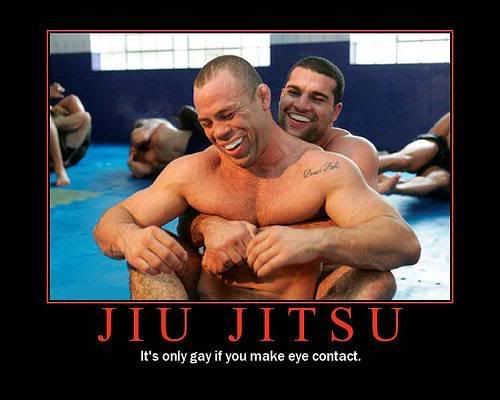 People who don't mind going to the ground in a fight have the to deal with the hate that comes with having an actually effective style of fighting.

I almost completely forgot about this thing, but my favorite martial arts site, www.bullshido.net (note the big banner on top of the page), has a very thorough FAQ on how to answer the questions and criticisms brought by the haters and the skeptical.


Great for dissing everyone from the pre-teen "grappling looks gay" crowd to the "I only fight to the death" ninja/kungfool folk.