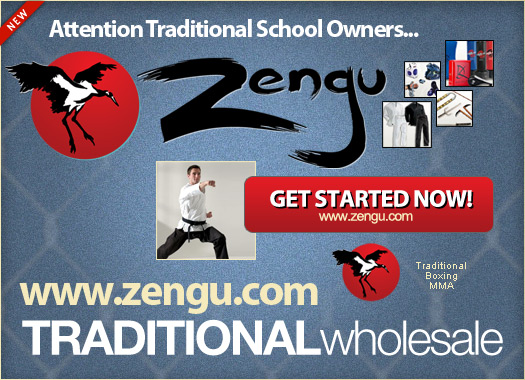 Attention Martial Arts School Owners!
Buy all your Wholesale Traditional Gear directly from
Zengu - the web's premiere Traditional Martial Arts Equipment Wholesaler
.
We provide an exceptional online shopping experience catered specifically toward school owners. Our focus is top-quality equipment and providing relevant information to school owners.
The Owner's Source
Enjoy simplified ordering and reordering, and our wide product selection on
Zengu.com
. Your One Stop Shop for Gear, Knowledge and Networking.